Wichita Falls Vacation Rentals house - Enjoy Your Time At My Mom's House-She Was A Great Host!
Archer City, TX, United States
Description
My mom was a great host-you always felt welcomed at her home. There are three bedrooms with a fold couch in her favorite room, The Sun Room. Living Room, Dining Room are very open for a family get together. My mom loved her yard as much as she loved her house. So enjoy watching the Hummingbirds, Finches and more while sitting in the Sunroom. There is a nice size dog pen in the back yard, along with a large back yard for children to enjoy.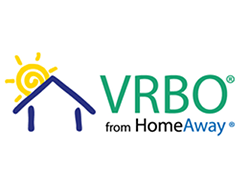 VRBO is the most popular vacation rental site in the U.S. with over 1 million listings and no booking fee. Search through rental properties, contact the owners of the ones you like, and then book your stay for your next vacation, if you are looking to stay in a house or apartment rather than a hotel.
Is this your place?
Claim your property page and access your free AllTheRooms for Property Owners account.
Update business information
Respond to reviews and privately message customers
See the customer leads your property page generates
Monitor how many people view your property page
Claim this listing
Thank you! Your property claim is finished. Please wait for us to contact you to confirm ownership.