Maison historique Pinhook Plantation du Sud Tennessee oriental
Benton, TN, United States
Description
Pinhook est situé dans un quartier de belles maisons avec des gens de partout dans le monde, de l'Angleterre en Australie, trouver ce bel endroit. Proche de Lee University à Cleveland TN et Tennessee Weslyan à Athènes, le trajet en Train historique le long de la rivière Hiwassee, Ocoee River Rafting en eau vive, pêche, kyaking, antiquités, ball-trap, commercialisation des puces, tyrolienne, excellents restaurants les font un séjour merveilleux dans le comté de Polk. Cette chambre 4 avec 4 chambre de plantation de bain exploite avec succès depuis 2003 avec 3,5 acres vue sur la rivière Hiwassee et la forêt nationale de Cherokee au loin. S'asseoir sur le porche de la grande dalle fauteuil à bascule ou d'un balcon et Découvre les étoiles... ou juste vous détendre en lisant un livre. Il y a une grange de poteau dans le coin de la propriété et une petite cabane en bois qui a été déplacée à un autre endroit de la plantation initiale. Toutes les suites sont décorées avec ère décor spécifique... les 4 firesplaces sont équipés pour les notations de gaz ou de chauffage électique pour votre confort. La plupart des cheminées de briques et planchers de heartpine est d'origine. Il y a une grande cuisine bien équipée et une buanderie, véranda ou couchage porche et bain à l'arrière. Air et climat contrôlés chaleur fournissent confort toute l'année. La salle de rassemblement permet à nos clients de rassembler et parler, jouer à des jeux ou tout simplement profiter de la beauté de cette belle demeure historique, censée être la plus ancienne maison dans le comté de Polk.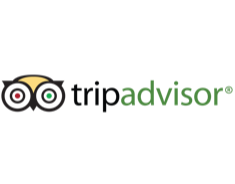 Amenities
Jacuzzi
Fridge
Air conditioning
Balcony/Terrace
Dryer
Dishwasher
Fireplace
Internet access
Linens
Towels
Microwave
Parking
Satellite TV
TV
Washing machine
Stove
Porch
Patio
Paper towels
Soap & Shampoo
Books
Is this your place?
Claim your property page and access your free AllTheRooms for Property Owners account.
Update business information
Respond to reviews and privately message customers
See the customer leads your property page generates
Monitor how many people view your property page
Claim this listing
Thank you! Your property claim is finished. Please wait for us to contact you to confirm ownership.