Farm rural pleasant and exciting
Bueno Brandão, Minas Gerais, Brazil
Description
The Space
Place in a rural area in Bueno Brandão - MG 170 km from São Paulo by Fernão Dias highway going to Socorro. Beautiful blue and white house, dam and breathtaking scenery! Rustico with wood stove. Located on the border with the state of São Paulo, 170km from the state capital, Bueno Brandão is one of the most beautiful entries for the state of Minas Gerais. With an area of 370 km ² the municipality of just over 10 thousand stands out for its variety of natural attractions. The city has the title of Hidromineral due to the properties of its mineral water and is embedded in the Serra da Mantiqueira and climate typical of mountainous regions: a harsh winter and a mild summer. With numerous water resources, Bueno Brandão has in its territory more than 33 waterfalls, which cater to tourists of all kinds: there falls easily accessible for those who just want a nice ride and without physical effort as there those waterfalls that even with tracks more complicated compensate tourists with its beautiful scenery and its clear water.
The Neighborhood
Cidade de Bueno Brandão sul de Minas Gerais. Saindo pela lateral da igreja matriz indo para Monte Sião - SP e de outro lado Inconfidentes, Ouro Fino e Borda da Mata.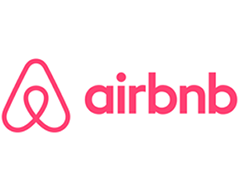 Millions of people are using Airbnb to sleep in strangers' homes, beds, and even couches. They have an amazing selection and you can't find their stuff anywhere else. There is a catch: you often need to contact several hosts to actually get a place to stay, so make sure you give yourself some lead time.
Amenities
TV
Kitchen
Free parking on premises
Pets live on this property
Dog(s)
Other pet(s)
Family/kid friendly
Essentials
Hair dryer
Iron
Place's rules
Manutenção e cuidado com os utensílios e moveis.
Address
Bueno Brandão, Minas Gerais, Brazil
Is this your place?
Claim your property page and access your free AllTheRooms for Property Owners account.
Update business information
Respond to reviews and privately message customers
See the customer leads your property page generates
Monitor how many people view your property page
Claim this listing
Thank you! Your property claim is finished. Please wait for us to contact you to confirm ownership.