Chambre jungle et riverview - Bukit Lawang
Bukit Lawang, North Sumatra, Indonesia
Description
Profitez de la vue magnifique sur la jungle et la rivière de Bohorok de ces balcon-chambre au 1er étage à Indra Valley Inn. La chambre a moustiquaire et ventilateur et une salle de bains privée avec toilettes occidentales et douches froides. Depuis le hamac sur le balcon partagé, vous pouvez vous détendre et profiter de la vue de la jungle pendant que vous écoutez le bruit de la rivière, et si vous êtes chanceux, que vous serez en mesure de repérer un orang-outan ou autres singes sauvages dans la jungle. Les chambres disposent d'un emplacement idéal, calme et confortable dans Bukit Lawang sur la rive de la rivière de Bohorok et se trouvent un seulement 3 minutes à pied de l'entrée du Parc National de Gunung Leuser. Le petit déjeuner n'est pas inclus dans le prix de la chambre. Veuillez noter qu'il pourrait y avoir du bruit dans la salle le samedi soir car nous avons normalement samedi soirée avec musique live en bas dans le restaurant. La musique joue jusqu'à 01:00, et vous êtes les bienvenus pour nous rejoindre.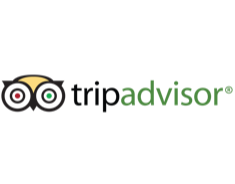 Amenities
Shared yard
Balcony/Terrace
Internet access
Linens
Towels
Staff
WiFi
Is this your place?
Claim your property page and access your free AllTheRooms for Property Owners account.
Update business information
Respond to reviews and privately message customers
See the customer leads your property page generates
Monitor how many people view your property page
Claim this listing
Thank you! Your property claim is finished. Please wait for us to contact you to confirm ownership.