Dominican Republic North Coast vacation house rental - Big property caribbean style with garden
Cabrera, Maria Trinidad Sanchez, Dominican Republic
Description
In the middle of a beautiful tropical garden, an exceptional property (6500 m of private park) overhanging a coconut plantation with sea view, contains a beautiful house of Caribbean style(4 bedrooms) and a secondary villa (2 bedrooms) distant from 60 m. Big swimming pool with overflowing and beach for youngs, Jacuzzi, slide and kiosk. Situated at 10 minutes of the most beautiful beaches of RD (Playa Grande, Caleton, Entrada, Diamante) and of a magnificent golf of 18 holes.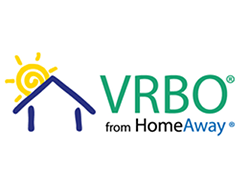 VRBO is the most popular vacation rental site in the U.S. with over 1 million listings and no booking fee. Search through rental properties, contact the owners of the ones you like, and then book your stay for your next vacation, if you are looking to stay in a house or apartment rather than a hotel.
Is this your place?
Claim your property page and access your free AllTheRooms for Property Owners account.
Update business information
Respond to reviews and privately message customers
See the customer leads your property page generates
Monitor how many people view your property page
Claim this listing
Thank you! Your property claim is finished. Please wait for us to contact you to confirm ownership.