House next to Confins airport
Capim Branco, Minas Gerais, Brazil
Description
The Space
Uma casa num lugar tranquilo e com uma bela vista e' aqui em Matozinhos! Bem perto de Confins aeroporto 15 km, e apenas a 40Km da capital Belo Horizonte (estadio do Mineirao). Cobramos pela locacao da casa toda e nao por diaria por pessoa podendo locar por todo o mes!
Interaction with Guests
Tour por BElo Horizonte a combinar com Dirceu (meu pai que 'e vizinho da casa!)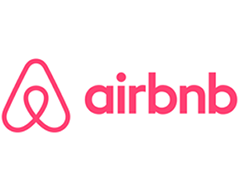 Millions of people are using Airbnb to sleep in strangers' homes, beds, and even couches. They have an amazing selection and you can't find their stuff anywhere else. There is a catch: you often need to contact several hosts to actually get a place to stay, so make sure you give yourself some lead time.
Amenities
TV
Kitchen
Free parking on premises
Address
Matozinhos, Minas Gerais 35720000, Brazil
Is this your place?
Claim your property page and access your free AllTheRooms for Property Owners account.
Update business information
Respond to reviews and privately message customers
See the customer leads your property page generates
Monitor how many people view your property page
Claim this listing
Thank you! Your property claim is finished. Please wait for us to contact you to confirm ownership.