Bangalô do Andre Luiz
Carrancas, Minas Gerais, Brazil
Description
The Space
Ducha, Oi Tv,
The Neighborhood
A Casa fica a 5 minutos do centro, da pra ir a pé em Pizzaria do Betão,Restaurante Uai tche , e se preferir comer um Peixinho vai no Gegê e tudo Pertinho. A noite tem o Bar e Restaurante Recanto com Musica ao vivo na entrada da cidade.
Getting Around
A Cachoeira mais longe fica a 12 km da cidade,cachoeira da Zilda ,e Esmeralda fica a 4 km. cachoeira do Moinho,Poço do Coraçao e Tira Prosa fica a 2 km da cidade .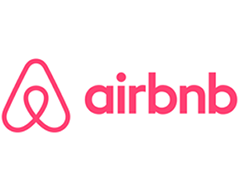 Millions of people are using Airbnb to sleep in strangers' homes, beds, and even couches. They have an amazing selection and you can't find their stuff anywhere else. There is a catch: you often need to contact several hosts to actually get a place to stay, so make sure you give yourself some lead time.
Amenities
TV
Wheelchair accessible
Kitchen
translation missing: en.hosting_amenity_49
translation missing: en.hosting_amenity_50
Place's rules
- Taxa de limpeza 80,00 reais -
Address
Carrancas, Minas Gerais, Brazil
Is this your place?
Claim your property page and access your free AllTheRooms for Property Owners account.
Update business information
Respond to reviews and privately message customers
See the customer leads your property page generates
Monitor how many people view your property page
Claim this listing
Thank you! Your property claim is finished. Please wait for us to contact you to confirm ownership.