3bedroom maison à Ciudad Real Santa Ana El Salvador
Chalchuapa, Santa Ana, El Salvador
Description
Maison de vacances El Salvador offre les voyageurs à petit budget et sa famille un hébergement convivial au taux le plus bas. El Salvador Vacation Home est à la proximité du centre de Santa Ana, El Salvador, l'aéroport le plus proche et ses principales attractions. Maison de vacances El Salvador est connu pour ses options de logement abordable, bien gardé la maison et communes, personnel sympathique, à proximité des restaurants et bars, et bien sûr, service et personnel qui essayer de rendre votre séjour à la maison de vacances El Salvador valable. Cette maison de vacances est bien adapté pour, touristes, randonneurs, voyageurs jeunes et familles. Nous vous assure d'un confortable et sans tracas rester au El Salvador Vacation Home, une des meilleures maisons de vacances à Santa Ana, El Salvador. Lecteur DVD: lecteur DVD est disponible qui jouera du DVD région 1 (États-Unis et Canada &). Lecteur Blue-Ray n'est pas disponible. Vous pouvez connecter votre propre appareil, mais la TV a seulement une connexion RCA. S'il vous plaît également consulter notre liste de location de vacances de 2 chambres à côté. C'est votre maison loin de maison !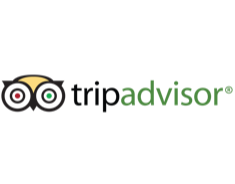 Amenities
BBQ
Shared unheated outdoor pool
Shared yard
Fridge
DVD
Freezer
Internet access
Linens
Towels
Microwave
Parking
Toaster
TV
Stove
Stereo
Patio
Blender
Ceiling fans
Alarm clock
Reviews & Ratings
Overall Score:
Good
90% - 3 reviews
Is this your place?
Claim your property page and access your free AllTheRooms for Property Owners account.
Update business information
Respond to reviews and privately message customers
See the customer leads your property page generates
Monitor how many people view your property page
Claim this listing
Thank you! Your property claim is finished. Please wait for us to contact you to confirm ownership.