Large double bedroom with Kitchenette
Rb of Kingston Upon Thames, Kingston Upon Thames, United Kingdom
Description
The pictures are before renovation which is taking place throughout April to May, the room will have a kitchenette double bed with memory foam topper and comfy bedding, freshly decorated and well equipped! Perfect for holiday or a trip! The newly renovated bathroom is clean and spacious with seperate shower and corner bath! although the house is shared it is quiet and cosy.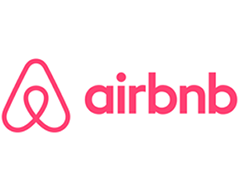 Millions of people are using Airbnb to sleep in strangers' homes, beds, and even couches. They have an amazing selection and you can't find their stuff anywhere else. There is a catch: you often need to contact several hosts to actually get a place to stay, so make sure you give yourself some lead time.
Address
Chessington, England, United Kingdom
Is this your place?
Claim your property page and access your free AllTheRooms for Property Owners account.
Update business information
Respond to reviews and privately message customers
See the customer leads your property page generates
Monitor how many people view your property page
Claim this listing
Thank you! Your property claim is finished. Please wait for us to contact you to confirm ownership.