POSADAS ECOTOURISM
Chipaque, Cundinamarca, Colombia
Wifi
Gym
Smoking Allowed
Pets Allowed
Breakfast
Parking
Description
The Space
With us you have this alternative: Our Eco Tourism Agroecological Posada, located in the village of Alto del Ramo of this municipality, surrounded by living nature, which are imposed on the great prairies and wooded areas that contribute to the purification of air and ground water are 4 hectares of green areas, dominated the fauna and flora, and generally the whole atmosphere of the countryside. Our site has been conditioned to play sports, cultural and recreational, which in our century have acquired greater significance for the man, family and society, so continually to improve the coverage of this service that definitely will be increasingly central to any strategy for socio - economic development. The place is suitable for distractions or mini-games such as shuffleboard, fishing, ping - pong frog encostalados race, nature walks plus all the other activities consistent with our physical part can be practiced without harming nature. The accommodation comprises low rates, and can have a meeting room surrounded by gardens, TV Audiovisual equipment, stereo, fireplace, games, bar and full kitchen with utensils (optional), oven roasted outdoor and camping area. We expect our invitation has been to his liking, and the hope of being accepted in any of the three hundred sixty five days a year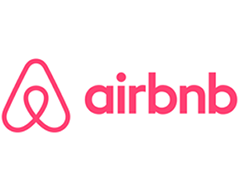 Millions of people are using Airbnb to sleep in strangers' homes, beds, and even couches. They have an amazing selection and you can't find their stuff anywhere else. There is a catch: you often need to contact several hosts to actually get a place to stay, so make sure you give yourself some lead time.
Amenities
Cable TV
Wireless Internet
Kitchen
Free parking on premises
Smoking allowed
Pets allowed
Washer / Dryer
Gym
Breakfast
Indoor fireplace
Family/kid friendly
Suitable for events
Washer
Dryer
Place's rules
El Lugar esta acondicionado para distracciones o juegos como mini- tejo, pesca deportiva, ping - pong, rana, carrera de encostalados, caminatas ecológicas además de todas las demás actividades que acorde con nuestra parte física puedan practicarse sin hacer daño a la naturaleza. El alojamiento comprende tarifas muy económicas, y pueden disponer de un salón para reuniones rodeado de jardines, T.V. Medios audiovisuales, equipo de sonido, chimenea, juegos, servicio de bar y cocina con menaje completo (opcional), horno al aire libre para asados y zona de camping. Esperamos nuestra invitación haya sido de su agrado, y de ser aceptada los esperamos en cualquiera de los trescientos sesenta y cinco días del año.
Address
Chipaque, Cundinamarca, Colombia
Is this your place?
Claim your property page and access your free AllTheRooms for Property Owners account.
Update business information
Respond to reviews and privately message customers
See the customer leads your property page generates
Monitor how many people view your property page
Claim this listing
Thank you! Your property claim is finished. Please wait for us to contact you to confirm ownership.