Lago gutierrez house
Claromecó, Buenos Aires, Argentina
Description
House, Lago Gutierrez, Bariloche Living room with fireplace, dining room, both overlooking the lake Gutierrez, and Mount Don Agostino. Large kitchen American style with a total of 265m2, capacity 11 people. The property has direct access to the beach and to the west of Cerro Catedral chain (Cerro Don Agostino). Equipment/Services MicrowaveCookerCentral heatingStove/ovenFully equipped with dishes, pots and pans, tupperware and all cooking utensilsSurround sound system Dining table & chairsLiving roomGrill La casa tiene parrilla y lavarropas. No tiene wifi. Si hay en la casa de abajo para cargar mail o emergencias. La casa está en la ruta 40 sur, Km 2018,50. Frente al Lago Gutierrez, para acceder a la playa hay que cruzar la ruta. Es una playa muy bonita.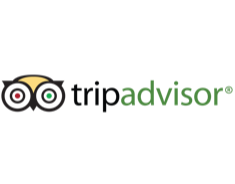 Amenities
Central heating
Freezer
Linens
Towels
Microwave
Toaster
TV
Is this your place?
Claim your property page and access your free AllTheRooms for Property Owners account.
Update business information
Respond to reviews and privately message customers
See the customer leads your property page generates
Monitor how many people view your property page
Claim this listing
Thank you! Your property claim is finished. Please wait for us to contact you to confirm ownership.