Increíble casa en la Sierra Sinaloa
Description
El lugar
Es una preciosa y acogedora casa con todas las comodidades para leer, escribir, meditar, hacer yoga, cocinar y descansar. Contamos con asador de carne y con leña además de un espacio para que disfrutes en familia una buena parrillada. No hay una casa comparable en este destino.
Servicios disponibles para los huéspedes
En el pueblo hay un lugar donde te pueden preparar tus comidas. Despreocúpate por llevar para hacer comida. Costó por comida $50 pesos. A escasos 20 minutos está el puente atirantado Baluarte. El jardín de piedras de Mexiquillo y Coscomate, paradisiacos bosques de pinos. Puedes escalar la montaña de la petaca o la del Águila. Has tus propios senderos.
Atención a los huéspedes
Te recibirá una familia para abrirte la casa y estar pendientes de tus necesidades.
El Barrio
La colonia Santa Sophia es un lugar hermoso situado en lo más alto de las montaña habitadas.
Cómo moverse
Por la carretera Mazatlán/Durango tomar la desviación a Potrerillos por la carretera libre. Bajar a la carretera a la Petaca. Cuando llegue a Chirimollos subir a la izquierda a la colonia.
Para tener en cuenta
Para llegar toma la carretera cuota Durango/Mazatlan, si vienes de Durango la salida está pasando el túnel el sinaloense de 3 kms muy bonita experiencia después pasas el túnel trópico de Cancer y de ahí la desviación a la carretera libre que te lleva al salto (como si te fueras a regresar) vas a encontrar el poblado de Potrerillos y ahí a tu derecha te queda la carretera a la Petaca que está a 4 kms, antes de ese pueblo está Chirimollos que es donde tengo la casa justo en la montaña. El camino es accesible y hermoso en la montaña. Si te animas puedo pedirle a un ahijado de 13 años que tengo allá que te espere y te lleve a la casa. Allá te recibirá e instalará una familia que son compadres míos y son muy amables. Ahí puedes subir montañas, hay varias historias de ese lugar que hay que conocer ya que es un vórtice en el cruce de viento caliento y frío por el trópico de Cancer y porque ahí comienza viéndolo del mar a la montaña el espinazo o columna vertebral de México que es nuestra sierra madre occidental. Si ocupas más información solicítame la por favor, saludos.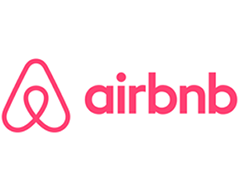 Millions of people are using Airbnb to sleep in strangers' homes, beds, and even couches. They have an amazing selection and you can't find their stuff anywhere else. There is a catch: you often need to contact several hosts to actually get a place to stay, so make sure you give yourself some lead time.
Amenities
Kitchen
Free parking on premises
Indoor fireplace
Heating
Family/kid friendly
Washer
First aid kit
Shampoo
24-hour check-in
Laptop friendly workspace
Place's rules
Como es un lugar muy silencioso se debe respetar el silencio después de las 10 pm. Comunicarse con las personas de una manera amable. Mantener dentro de la casa vajillas, vasos y utensilios proporcionados. Si requieren para el exterior favor de solicitarlos y se les proporcionarán.
Address
La Petaca, Sin. 80000, Mexico
Is this your place?
Claim your property page and access your free AllTheRooms for Property Owners account.
Update business information
Respond to reviews and privately message customers
See the customer leads your property page generates
Monitor how many people view your property page
Claim this listing
Thank you! Your property claim is finished. Please wait for us to contact you to confirm ownership.