Privacy and
Corumbá de Goiás, Goiás, Brazil
Description
The Space
Our home has been build with rustic materials, collected from the place, and made with adobe produced there. The water is really pure and the place has been entirely reforest by George, with the intention of building a paradise. The place is a model in recouping, and has been visited by people from all over the world, in course, lectures, or just visiting. The house is big and comfortable.
Guest Access
We have fire place, more than 1500m of trails through the reforested area, and near the river. The place is beautiful, with privileged view. There is also a covered place with electricity and bathrooms where you will be able to camp, talk, or eat.
Interaction with Guests
Only if the guest want, as less as possible, we respect privacy.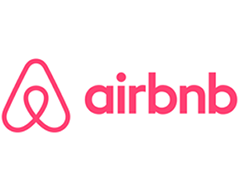 Millions of people are using Airbnb to sleep in strangers' homes, beds, and even couches. They have an amazing selection and you can't find their stuff anywhere else. There is a catch: you often need to contact several hosts to actually get a place to stay, so make sure you give yourself some lead time.
Amenities
Kitchen
Free parking on premises
Pets allowed
Family/kid friendly
Suitable for events
Place's rules
Separar lixo orgânico. Respeitar a natureza, não arrancando nada sem permissão. Deixar a casa como encontrou. A taxa de limpeza é para faxina posterior como lavagem de forros, panos de prato, banheiro, chão, geladeira.
Checkout time
Invalid date
Address
Pirenópolis, Goiás 72980000, Brazil
Reviews & Ratings
Overall Score:
Good
90% - 7 reviews
Is this your place?
Claim your property page and access your free AllTheRooms for Property Owners account.
Update business information
Respond to reviews and privately message customers
See the customer leads your property page generates
Monitor how many people view your property page
Claim this listing
Thank you! Your property claim is finished. Please wait for us to contact you to confirm ownership.