Simple room more comforting.
Cruz Machado, Paraná, Brazil
Description
The Space
It is an extra room at the bottom of the house, next to the toilet and q cozinha.Tem a window overlooking the garden with fruit trees and bunnies .... still have cable tv and internet. The guests can expect hospitality and everything oq involves the meaning of the word. The neighborhood is one of the most famous because it is the center of gastronomic Italian food ... with plenty of souvenir shops. Shipping is what we are lacking and ñ well next to the terminal where you can move to any part of town gastantando only one pass, we are in the heart of holy happiness because if you want the person can walk .... Although simple, the space pleasant and well ...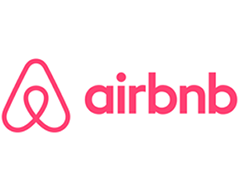 Millions of people are using Airbnb to sleep in strangers' homes, beds, and even couches. They have an amazing selection and you can't find their stuff anywhere else. There is a catch: you often need to contact several hosts to actually get a place to stay, so make sure you give yourself some lead time.
Amenities
Cable TV
Internet
Kitchen
Free parking on premises
Breakfast
Pets live on this property
Dog(s)
Buzzer/wireless intercom
Washer
Address
Curitiba, Parana 82020-460, Brazil
Is this your place?
Claim your property page and access your free AllTheRooms for Property Owners account.
Update business information
Respond to reviews and privately message customers
See the customer leads your property page generates
Monitor how many people view your property page
Claim this listing
Thank you! Your property claim is finished. Please wait for us to contact you to confirm ownership.