Water Bungalow on the Amazon river
Smoking Allowed
Pets Allowed
Description
The Space
The water bungalow is services by electric generators that are switched on twice a day for a couple of hours. A special radio room is available in the back of main house. Another water bungalow serves as a local cloths shop. Another larger water bungalow serves as a local hardware and general store/shop. The water bungalow has a small water tank, has ensuite shower, sink and toilet all served by the water tank, the water tank is filled by an electric pump which must be switched on when the electric generators are started (Otherwise you will be without water) Huge batteries must also be connected to provide power for fans during the very hot nights. The hut has its own fridge/freezer and sat television. Food may be provided at extra cost. Transport is 4 hours from local main town of Brevis. From Brevis you can catch a metal boat towards towns such as Belem, this journey takes a further 12 hours. Flights to Belem are from Rio, Sao Paulo, Manaus, Macapa, Salvador, Recife. These locations are served by international flights. Transport can be arranged to the water bungalow at extra cost.
Guest Access
-(PHONE NUMBER HIDDEN)
Interaction with Guests
The community is very friendly and everyone helps each other.
Getting Around
-(PHONE NUMBER HIDDEN)
Other Things to Note
-(PHONE NUMBER HIDDEN)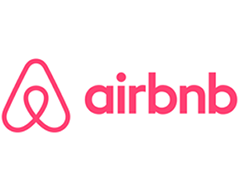 Millions of people are using Airbnb to sleep in strangers' homes, beds, and even couches. They have an amazing selection and you can't find their stuff anywhere else. There is a catch: you often need to contact several hosts to actually get a place to stay, so make sure you give yourself some lead time.
Amenities
TV
Smoking allowed
Pets allowed
Pets live on this property
Dog(s)
Cat(s)
Other pet(s)
Essentials
Place's rules
Barb of sting rays must be removed. Do not touch puff fish as they are poisonous.
Address
Brevis, Pará unidentified, Brazil
Is this your place?
Claim your property page and access your free AllTheRooms for Property Owners account.
Update business information
Respond to reviews and privately message customers
See the customer leads your property page generates
Monitor how many people view your property page
Claim this listing
Thank you! Your property claim is finished. Please wait for us to contact you to confirm ownership.