Dahab Vacation Rentals villa - Beautiful seafront villa with huge terrace and use of pool
Dahab, South Sinai Governorate, Egypt
Pets Allowed
Swimming Pool
Description
We designed the villa to be our dream place to stay, a comfortable home with an amazing seafront location and a flavour of the middle east in its design. Because it is on the first floor and there are no higher buildings in the area it was possible to build a large terrace that combines privacy with panoramic sea views.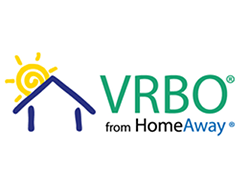 VRBO is the most popular vacation rental site in the U.S. with over 1 million listings and no booking fee. Search through rental properties, contact the owners of the ones you like, and then book your stay for your next vacation, if you are looking to stay in a house or apartment rather than a hotel.
Is this your place?
Claim your property page and access your free AllTheRooms for Property Owners account.
Update business information
Respond to reviews and privately message customers
See the customer leads your property page generates
Monitor how many people view your property page
Claim this listing
Thank you! Your property claim is finished. Please wait for us to contact you to confirm ownership.