Dovedale Cottage @ Stainsborough Hall
Carsington, England, United Kingdom
Description
Dovedale cottage at Stainsborough Hall comprises of three bedrooms. The large open-plan living area includes a kitchen with all modern conveniences, dining area and a lounge area both with seating for six. The newly renovated bathroom includes a separate bath and shower. With direct access to Carsington Water the cottage is ideal for walking. Pets are welcome and there is a large games room and private tennis court for guest use. The cottage has a patio and BBQ.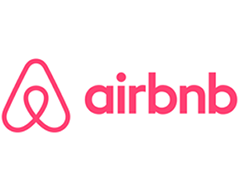 Millions of people are using Airbnb to sleep in strangers' homes, beds, and even couches. They have an amazing selection and you can't find their stuff anywhere else. There is a catch: you often need to contact several hosts to actually get a place to stay, so make sure you give yourself some lead time.
Amenities
TV
Wireless Internet
Kitchen
Free parking on premises
Pets allowed
Heating
Family/kid friendly
Washer
Dryer
Smoke detector
First aid kit
Fire extinguisher
Essentials
Hangers
Hair dryer
Iron
Place's rules
Bookings are for the maximum stated number of guests only. We do not accept extra guests under any circumstances.
Address
Derbyshire, England DE4 4DF, United Kingdom
Is this your place?
Claim your property page and access your free AllTheRooms for Property Owners account.
Update business information
Respond to reviews and privately message customers
See the customer leads your property page generates
Monitor how many people view your property page
Claim this listing
Thank you! Your property claim is finished. Please wait for us to contact you to confirm ownership.