Lakeside cabin off grid Starvation Reservoir
Duchesne, UT, United States
Description
S'il vous plaît ne vous attendez pas une réservation sous préavis de 48 heures, je ne peux pas promettre de l'avoir stocké propre et prêt, comme je l'ai un emploi à temps plein, et une femme de ménage qui a besoin aussi un préavis suffisant pour faire des plans pour nettoyer. Vous pouvez demander comme il peut être prêt à l'avance, mais pas de promesses. Ceci est une petite cabine avec 2 zones loft qui sont assez grands pour un lit King et un espace de stockage ou d'un coin salon. Il aura au large des équipements de réseau, l'énergie solaire, le butane dessus de cuisinier ainsi qu'un barbecue. WC est actuellement flushable type de camp toilettes portables. Sera soit le compostage ou autre type de hors réseau commode. Ceci est à l'étape 1 et va avoir des améliorations continuelles à travers l'été. IL Y A UN SECOND CABINE AUSSI DISPONIBLE POUR PERSONNES SUPPLÉMENTAIRES ACTUELLEMENT, DANS UN AVENIR PROCHE louera UNIT AS COMPLETE Ceci est sur 5 acres avec la faune, les oiseaux étonnants, beaucoup de lapins, des cerfs, des lézards ..... etc. Ci-dessous, la crête est propriété de l'État des aires de camping primitifs publics avec permis également une certaine plage de VTT et quelques formations et de blocs de roche étonnantes. Apporter dans les bateaux de VR, remorques, caravanes est autorisé mais pas dépotoir. Il y a RV décharges dans les 5 mile away ville de Duchesne.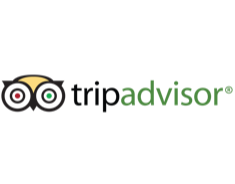 Is this your place?
Claim your property page and access your free AllTheRooms for Property Owners account.
Update business information
Respond to reviews and privately message customers
See the customer leads your property page generates
Monitor how many people view your property page
Claim this listing
Thank you! Your property claim is finished. Please wait for us to contact you to confirm ownership.