Beautiful, cozy 1 BR Apartment!
Falkville, AL, United States
Description
The Space
Awesome furnished 1BR on the Irish Mile of Inner Richmond District! (2nd ave & Clement St.) Walk to great bars, clubs & restaurants and shopping everywhere! Cable TV/DVR, dishwasher, great street views, loaner bike included! 4 blocks from Golden Gate Park and Haight Street, easy access to Golden Gate Bridge - 1 block to all major bus lines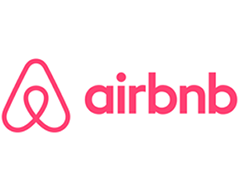 Millions of people are using Airbnb to sleep in strangers' homes, beds, and even couches. They have an amazing selection and you can't find their stuff anywhere else. There is a catch: you often need to contact several hosts to actually get a place to stay, so make sure you give yourself some lead time.
Address
Falkville, AL 35622, United States
Is this your place?
Claim your property page and access your free AllTheRooms for Property Owners account.
Update business information
Respond to reviews and privately message customers
See the customer leads your property page generates
Monitor how many people view your property page
Claim this listing
Thank you! Your property claim is finished. Please wait for us to contact you to confirm ownership.