Wood Street Guest House / / 1 chambre / / 4 couchages
Description
Notre propre et récemment rénovée, une chambre « Guest House » et deux chambre « Maison principale » est constituée par que la parfaite place pour mettre vos pieds après une journée passée à explorer la péninsule olympique. Les deux espaces sont conçus avec une cuisine entièrement équipée, internet sans fil, direct tv, art local et une touche d'artisan du Nord-Ouest. Vous vous sentirez comme à la maison pendant que vous y êtes ici. De notre emplacement central dans le centre de Forks, WA, vous vous trouverez entouré par les merveilleuses activités notamment la forêt tropicale de Hoh et des plages de l'Olympic National Park. Fans de Twilight ne serez pas déçus et ni la volonté le pêcheur dans votre famille ! Cette liste est pour notre une chambre à coucher. Non disponible à vos dates ? Ou besoin de plus d'espace ? Voir nos autres annonces étiqueté "Wood Street Guest House / / 2 chambre à coucher". Notre une chambre « guest house » a un lit queen size dans la chambre à coucher et un dormeur Reine de canapé dans le salon. On recommande aux voyageurs de 1-4. Nous avons un matelas d'air que nous pouvons fournir sur demande des parties qui ne me dérange pas l'espace de partage. Tarifs pour la chambre à une coucher « guest house » sont basés sur une occupation double, personnes supplémentaires plus de 12 ans sont de 12 $ par nuit. Pour des grands groupes, il est possible de louer les deux unités pour un prix réduit. Les espaces sont attachés, mais ils n'ont aucuns murs mitoyens et séparent complètement les entrées et les yards avant (bien que très privé de l'un de l'autre, sur le plan technique un peu plus loin séparer les espaces, donc si louant les deux peuvent être déverrouillés et ouvert un écoulement entre les deux). S'il vous plaît nous contacter pour toute question sur nos locations, ou pour plus d'informations sur la région de Forks. Merci ! Wood Street Guest House confort. que vous pouvez compter.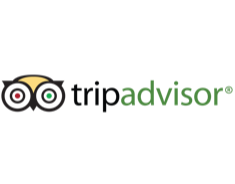 Amenities
Shared yard
Fridge
DVD
Fireplace
Freezer
Internet access
Linens
Towels
Microwave
Parking
Satellite TV
Toaster
TV
Stove
Outdoor dining
Blender
Paper towels
Local guides
Soap & Shampoo
Books
Reviews & Ratings
Overall Score:
Excellent
100% - 38 reviews
Is this your place?
Claim your property page and access your free AllTheRooms for Property Owners account.
Update business information
Respond to reviews and privately message customers
See the customer leads your property page generates
Monitor how many people view your property page
Claim this listing
Thank you! Your property claim is finished. Please wait for us to contact you to confirm ownership.