Waitarere Beach Vacation Rentals house - Waitarere Beach Haven
Foxton Beach, Manawatu-Wanganui, New Zealand
Description
This small but quaint bach has large decking coming off the main bedroom and kitchen with lots of outside seating. A great little bach is close enough to the action that you can park your car on day one and you won't need to start it back up until the day you leave. The property is 5-7 minutes walk from the beach and 2 minutes to the local dairy and café. Bring your mountain bike and explore the nearby forest which is perfect for biking and walking. Set back from the street and above other neighbours, you will have just about all the privacy you could want. Fully fenced. A well equipped kitchen and all day sun makes for enjoyable entertaining. The sleepout gives a second space to relax in with a separate TV/DVD player, or a suitable space for the teenagers. Advisable to bring drinking water.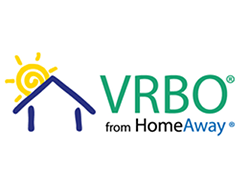 VRBO is the most popular vacation rental site in the U.S. with over 1 million listings and no booking fee. Search through rental properties, contact the owners of the ones you like, and then book your stay for your next vacation, if you are looking to stay in a house or apartment rather than a hotel.
Is this your place?
Claim your property page and access your free AllTheRooms for Property Owners account.
Update business information
Respond to reviews and privately message customers
See the customer leads your property page generates
Monitor how many people view your property page
Claim this listing
Thank you! Your property claim is finished. Please wait for us to contact you to confirm ownership.