2BR Duplex in middle of town, great location!
Front Royal, VA, United States
Description
Well-maintained home with 2 bedrooms, 2 baths, living-kitchen-dining combo. Hardwood floors, central cooling & heat pump. Located in a very nice and quiet neighborhood, walking distance from shops and restaurants. 5 min drive to entrance of Skyline Dr.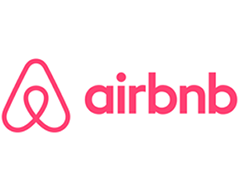 Millions of people are using Airbnb to sleep in strangers' homes, beds, and even couches. They have an amazing selection and you can't find their stuff anywhere else. There is a catch: you often need to contact several hosts to actually get a place to stay, so make sure you give yourself some lead time.
Amenities
TV
Wireless Internet
Air conditioning
Kitchen
Heating
Family/kid friendly
Washer
Dryer
Smoke detector
First aid kit
Essentials
Shampoo
Hangers
Hair dryer
Iron
Place's rules
Please do the dishes before you leave.
Address
Front Royal, VA 22630, United States
Reviews & Ratings
Overall Score:
Excellent
100% - 15 reviews
Is this your place?
Claim your property page and access your free AllTheRooms for Property Owners account.
Update business information
Respond to reviews and privately message customers
See the customer leads your property page generates
Monitor how many people view your property page
Claim this listing
Thank you! Your property claim is finished. Please wait for us to contact you to confirm ownership.