Chalet by the river
Generalski Stol, Karlovac County, Croatia
Description
This cozy chalet is placed in spectacular green area near the Kupa river. It provides a peaceful and relaxing vacation in wooden house surrounded with forrest and unspoiled nature. In the house you will find fully equiped kitchen, living room, two bedrooms and the bathroom. In front of the house there is a porch where you can spend lovely evenings or enjoy summer afternoons, far from high temperatures. House is a perfect place for families or couples, especially the ones with pets.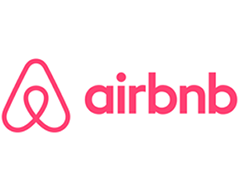 Millions of people are using Airbnb to sleep in strangers' homes, beds, and even couches. They have an amazing selection and you can't find their stuff anywhere else. There is a catch: you often need to contact several hosts to actually get a place to stay, so make sure you give yourself some lead time.
Amenities
Pets allowed
Family/kid friendly
Suitable for events
Address
Bosiljevo, Karlovačka županija 47251, Croatia
Is this your place?
Claim your property page and access your free AllTheRooms for Property Owners account.
Update business information
Respond to reviews and privately message customers
See the customer leads your property page generates
Monitor how many people view your property page
Claim this listing
Thank you! Your property claim is finished. Please wait for us to contact you to confirm ownership.