( Good value for less Money)
Macquarie Fields, New South Wales, Australia
Description
The Space
Its a nice new 3 bedroom double storey duplex. With two bathrooms.I am living in the master bedroom attached bathroom. I am living on my own. There is no pets in the house and I am working Full time. Bus stop is just 5mins away and Glenfield Train station is 15min walk. Its 45 mins to sydney CBD from train and 15 mins to Liverpool from Train/Drive. If you are driving, cars can be easily parked in the driveway or just in front of the house.
Guest Access
-free wifi -Kitchen for light meals
Interaction with Guests
-as needed
The Neighborhood
The whole neighbourhood is new and nice. Its in a quiet area and there is a nice walking trail just 5 mins walk from the house.
Getting Around
-bus stop is at Glenfield Rd ( 5 mins ) from house. -Train station 15min walk / less than 4min drive from house. - cafe and small grocery shops are located next to station. - Crossroad ( Costco+ Bunnings +good guys + other ) 5 mins Drive -Major Grocery stores are like 10 min drive. - Very close to M5/M7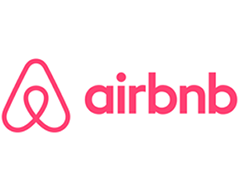 Millions of people are using Airbnb to sleep in strangers' homes, beds, and even couches. They have an amazing selection and you can't find their stuff anywhere else. There is a catch: you often need to contact several hosts to actually get a place to stay, so make sure you give yourself some lead time.
Amenities
TV
Internet
Wireless Internet
Kitchen
Smoke detector
Shampoo
Iron
translation missing: en.hosting_amenity_49
translation missing: en.hosting_amenity_50
Place's rules
-quiet and nice -Friendly - Smoking is allowed only outside the house or in alfresco -No pets
Address
Glenfield, NSW 2167, Australia
Reviews & Ratings
Overall Score:
Excellent
100% - 3 reviews
Is this your place?
Claim your property page and access your free AllTheRooms for Property Owners account.
Update business information
Respond to reviews and privately message customers
See the customer leads your property page generates
Monitor how many people view your property page
Claim this listing
Thank you! Your property claim is finished. Please wait for us to contact you to confirm ownership.