Casa de Campo Il Giuseppe - Localidad Mendiolaza
Parking
Pets Allowed
Swimming Pool
Wifi
Description
The house is located in the small mountain ranges of the province of Cordoba. place called El Talar de Mendiolaza. At Los Tilos No. 604. This set in a paradise surrounded by trees and vegetation worthy of enjoying. It has three bedrooms, two bathrooms, kitchen, living-dining room, fireplace, two grills, wood-burning furnace, garage roof covered with concrete. Of swimming pool. Paddle court profesional.Cancha football. Great fleet of over 5000 m2. It is a few kilometers punilla Valley (Carlos Paz, Cosquin, La Falda). Salsipuedes. The farm, Ascochinga, etc.. and a mere 25 km. Cordoba city., and 10 km. Cordoba International Airport-From this city can be entered into the house through rapid transit avenues and highways newly built fully illuminated. This fully furnished with mesquite furniture. Dishes. Refrigerators, microwaves, televisions, audio equipment, game for children, hammocks, garden chairs and table.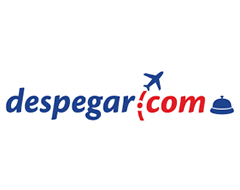 Address
Los Tilos 604 Mendiolaza - Cordoba
Is this your place?
Claim your property page and access your free AllTheRooms for Property Owners account.
Update business information
Respond to reviews and privately message customers
See the customer leads your property page generates
Monitor how many people view your property page
Claim this listing
Thank you! Your property claim is finished. Please wait for us to contact you to confirm ownership.