Carcaraes
Granadero Baigorria, Santa Fe, Argentina
Breakfast
Pets Allowed
Swimming Pool
Wifi
Description
In the complex Carcaraes can enjoy amazing places for recreation, relaxation and adventure. Rivers, forests, lakes, horseback riding, boating, fishing, hiking, stove, games room, reading room and theater.   The complex features pools with Jacuzzi, indoor heated pool, Pool field, massage room and spacious restaurant with terrace overlooking the river. Also has tennis Football, volleyball and indoor parking is available.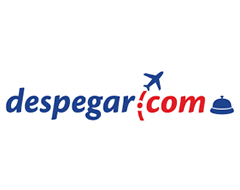 Is this your place?
Claim your property page and access your free AllTheRooms for Property Owners account.
Update business information
Respond to reviews and privately message customers
See the customer leads your property page generates
Monitor how many people view your property page
Claim this listing
Thank you! Your property claim is finished. Please wait for us to contact you to confirm ownership.