Sierra de Las Animas Hills Uruguay
Gregorio Aznárez, Maldonado, Uruguay
Description
The Space
The house is at the foot of the Sierras de Animas one of the most beautiful places in Uruguay for those who like nature. In a small town of less than 1,000 population with over 100 years of foundation; 30 km from Punta del Este, Montevideo 80 km, 10 km from the beach, 1 Km Solis River.
Guest Access
rent a private bedroom with double bed and extra bed: For two or three people. Shared: bathroom, living room, kitchen, garden, barbecue. The owner will live in the house with the guests, it is not renting all the house.
Interaction with Guests
necessary and demand of the guest.
The Neighborhood
Sierra de las Ánimas is a hill range which starts in Lavalleja Department of Uruguay and extends south into Maldonado Department where it includes one of the highest peaks of Uruguay, the top of Cerro de las Ánimas 501 metres (1,644 ft), near the towns Gregorio Aznárez and Las Flores. It is the only elevated landform of volcanic origin in Uruguay.
Getting Around
direct by car or buses from Montevideo, Punta del Este, Carrasco Airport
Other Things to Note
some History // Pueblo Aznárez was founded by Mr. Gregorio Aznárez born in Villa Mendigorria (Navarra), Spain is 1860. Descendant of a noble family, he and his family emigrate to Uruguay due to the Third Carlist War. At the age of 28 years old Gregorio Aznárez was already involved in different commerce activities: He participated in the first Uruguayan exports to Brazil of flour, cereals and leather. Two years later he made the first tests of rice growing and sugar beet. His connection with the sugar industry dates back to 1891, when he met the engineer Luis Torrosella, which had obtained the concession to refine sugar in Uruguay, and French Félix Giraud, who settled in Montevideo's first sugar refinery, called Eastern Refinery. Aznárez was asked to choose the place where to start growing sugar beet. He took a journey of 50 days riding a horse around the departments of Canelones, Maldonado and Rocha. Aznárez finally found the best place where to grow the sugar beet in the department of Maldonado. "(...) this area was chosen because it was the only place protected from the migratory lobster, that used to destroy crops when they came from Brazil (...) This area was ideal (because) it is sorrounded by the sea and by the Sierra de las Animas which the migratory lobster do not crossed. " (Gregorio Aznarez Betchold, his grandson). In 1900 Gregorio Aznárez married Julia Simondino and had four children: Maria Paulina, Gloria, Alejandro and Julio Gregorio. Years later, Julio Gregorio Aznárez will take control of the company and participate in the period of greatest prosperity for the town. After his dead in 1959, the settlement of "Estación La Sierra" was named "Gregorio Aznárez" and its status was elevated to "Pueblo" (village) by the Act of Ley Nº 12.630.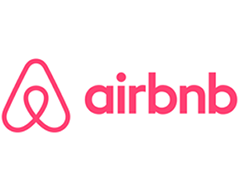 Millions of people are using Airbnb to sleep in strangers' homes, beds, and even couches. They have an amazing selection and you can't find their stuff anywhere else. There is a catch: you often need to contact several hosts to actually get a place to stay, so make sure you give yourself some lead time.
Amenities
Wireless Internet
Wheelchair accessible
Kitchen
Pets allowed
Heating
Safety card
Essentials
Place's rules
the exes of alcohol or drugs is not allowed and MUST take care of the hygiene and cleanliness of the place. Only accept people with good manners. No smoking in the bedroom , bathroom o kitchen
Address
Gregorio Aznárez, Maldonado, Uruguay
Is this your place?
Claim your property page and access your free AllTheRooms for Property Owners account.
Update business information
Respond to reviews and privately message customers
See the customer leads your property page generates
Monitor how many people view your property page
Claim this listing
Thank you! Your property claim is finished. Please wait for us to contact you to confirm ownership.