Andy Hilltop Retreat
Halfway, OR, United States
Description
Niché au cœur de la vallée de l'aigle (Richland, dans l'Oregon), notre retraite de colline est l'endroit idéal pour un week-end de détente qui peut inclure nautique, pêche, chasse, observation des oiseaux... ou simplement se détendre. Mignon maison préfabriquée de trois chambres avec salles de 1,5 bains sur 16 hectares. Incroyable regard embrasse Eagle Valley, les montagnes de l'Idaho à l'est, les Caps d'aigle au nord et au sud du Mont Sheep et Lookout Mountain. Il est situé près de Brownlee réservoir, Eagle Cap montagnes et Hells Canyon Recreation area. C'est très privé, avec une grande terrasse, en partie ombragée et partiellement ouverte au soleil. Il y a des meubles de patio et matériel de barbecue. Ses pas descendent d'un étage inférieur avec bain à remous et un grand yard.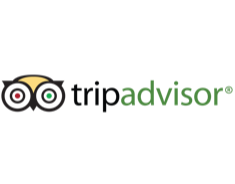 Amenities
BBQ
Hairdryer
Iron
Jacuzzi
Kettle
Fridge
Air conditioning
Central heating
Dishwasher
DVD
Internet access
Linens
Towels
Microwave
Parking
Toaster
TV
Video
Washing machine
WiFi
Stove
Stereo
Porch
Patio
Deck
Outdoor dining
Blender
Paper towels
Soap & Shampoo
Books
Reviews & Ratings
Overall Score:
Good
90% - 3 reviews
Is this your place?
Claim your property page and access your free AllTheRooms for Property Owners account.
Update business information
Respond to reviews and privately message customers
See the customer leads your property page generates
Monitor how many people view your property page
Claim this listing
Thank you! Your property claim is finished. Please wait for us to contact you to confirm ownership.