Charmant Cottage de Catskill Mountain avec vues !
Hobart, NY, United States
Description
Charmante maison de campagne de 2 chambres avec vue sur les montagnes magnifiques de toutes les chambres, situé dans les Catskills occidentale. Plan d'étage ouvert au rez-de-chaussée contenant le coin salon avec TV satellite, salle à manger, cuisine et un demi-bain. Les deux chambres situées à l'étage avec salle de bain complète et centre de buanderie séparée. Le pont de 300 m² est confrontée sur les montagnes spectaculaires. Chalet est une construction nouvelle--tout est impeccablement propre et en parfait état de fonctionnement--avec un mélange esthétique de touches rustiques et contemporains dans l'ensemble, comme le parquet en pin planche large, les murs de Conseil Grange recyclée, les appareils de l'état-of-the-art et les armoires de sur-mesure avec comptoirs en pierre ollaire. Le chalet est situé sur une route de campagne tranquille, 2 km à l'extérieur du pittoresque village de Hobart, « The utilisé librairie Capital de Upstate NY, » où vous trouverez plusieurs librairies d'anciens et d'occasion, antiquaires boutiques et bien plus encore. Station de Ski de Plattekill est à seulement 15 minutes en voiture, et le Club de Golf de Stamford est à 10 minutes.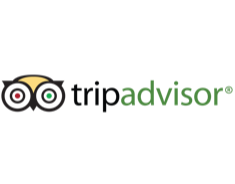 Amenities
Kettle
Fridge
Dryer
Fireplace
Freezer
Internet access
Linens
Towels
Microwave
Parking
Satellite TV
Washing machine
Stove
Stereo
Patio
Ceiling fans
Paper towels
Soap & Shampoo
Books
Reviews & Ratings
Overall Score:
Excellent
100% - 11 reviews
Is this your place?
Claim your property page and access your free AllTheRooms for Property Owners account.
Update business information
Respond to reviews and privately message customers
See the customer leads your property page generates
Monitor how many people view your property page
Claim this listing
Thank you! Your property claim is finished. Please wait for us to contact you to confirm ownership.