Belle Moor ~ RA72840
Holden Beach, NC, United States
Description
Belle maison nouvellement construite, abondante lumière du soleil, magnifiques vues marais. meubles sur mesure, très bien équipées avec les dernières technologies. Deux couverts porches et une véranda arrière donnant sur le marais. Profitez des chaises berçantes et repas en plein air, ou rester à l'intérieur pour Blue Ray, netflix illimité et WiFI. Avec la cuisine bien équipée, TV dans chaque chambre, et barbecue à l'extérieur, vous êtes assuré d'excellentes vacances. Draps fournis pour les lits dans les chambres seulement pour les locations à la semaine complète. Réservations WIFI faites sur cette propriété sont soumis à la Caroline du Nord Loi sur la location de vacances. Pour les informations détaillées, cliquez ici. CHECK IN est autorisé 15h00-15h00 Check out est autorisé 10:00 S'il vous plaît noter que ces exigences d'arrivée jour pour cette propriété: 6 avril 2017 - 31 Dec 2018: samedi check-in nécessaire, samedi check-out requis .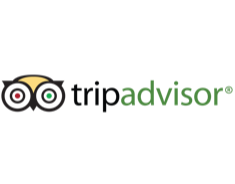 Amenities
BBQ
Air conditioning
Dryer
Dishwasher
DVD
Linens
Microwave
TV
Washing machine
Stove
Stereo
Telephone
Deck
Is this your place?
Claim your property page and access your free AllTheRooms for Property Owners account.
Update business information
Respond to reviews and privately message customers
See the customer leads your property page generates
Monitor how many people view your property page
Claim this listing
Thank you! Your property claim is finished. Please wait for us to contact you to confirm ownership.