Mercure Recife Mar Hotel Conventions
Imaculada, Paraíba, Brazil
Breakfast
Gym
Parking
Swimming Pool
Wifi
Description
Mar Hotel in Recife is located in the Barrio de Boa Viagem. The Sea Hotel offers a swimming pool in your infrastructure with waterfalls, saunas, gym, parking, Wi-Fi, 24 hours room service and laundry facilities. It offers apartments with a balcony, air-conditioning, cable TV, minibar and bathtub. The hotel also has an apartment tailored to suit people with disabilities. The hotel is 3 km from Recife International Airport and 400 meters from Boa Viagem Beach.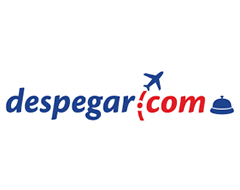 Address
Rua Barão de Souza Leão, 451
Is this your place?
Claim your property page and access your free AllTheRooms for Property Owners account.
Update business information
Respond to reviews and privately message customers
See the customer leads your property page generates
Monitor how many people view your property page
Claim this listing
Thank you! Your property claim is finished. Please wait for us to contact you to confirm ownership.