WATERFRONT-KITE AND WINDSURF- WIFI-POOL optional.
Smoking Allowed
Parking
Swimming Pool
Description
The Space
It is an open and ventilated house. It is like being in a large gallery with French windows to give you privacy and security when you want. Wonderful sea view.This is a few meters from the same.Huge palm of 1.5 hectares.
Guest Access
You can enjoy a pool that is only meters from the property It costs 80US $ 4 pers x one week. Wonderful Internet is good signal VIVO.for the time is optional. We hope to have full service in June.
Interaction with Guests
Marco is our manager who greets and treats my guests when I am not there. Have a buggy if you want to hire walks along the dunes, or visit neighboring villages or just stroll along the beach. Also a new vehicle to make transfers to and from Fortaleza. Marco (Italian) lives in Baleia with his wife and daughter.
The Neighborhood
Praia da Baleia is a very small fishing village. It has about two thousand avitantes approximately. It has a sector of beach to the east, Pedriñhas, where is our house. This sector is of little construction and large grounds. The center, with its square, church, super. etc. The west sector, El Baixo oldest and very populated, where are the barracks, some restaurants etc From one end to the other there may be 5 km. They see JANGADAS and CANOAS of fishermen, anchored and on the beach. It is very pintoezco and quiet.
Getting Around
Ideal rent a car, hot rent a car (at the airport has very convenient prices) It can be a basic car, for the beach pass without problems.ideal 4x4 to do walks along the beach, dunes, know neighboring villages. Freticar is a bus company that leaves (fortress) every day of the terminal, at noon (13hrs approx) and arrives at 5pm (Whale)
Other Things to Note
The house is ideal for two couples, or meeting friends or friends, who can share expenses of house, stay and rent of vehicle. It is a different place, to the point that is accessed by the beach, for which the tides must be taken into account. Do not worry, Marco is clear about this issue so they know how to handle- In fact the beach is a route that runs all the coast of Ceara from Cumbuco to Jericoacoara.Atractivo original of the (URL HIDDEN) sumo the kite.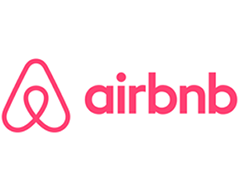 Millions of people are using Airbnb to sleep in strangers' homes, beds, and even couches. They have an amazing selection and you can't find their stuff anywhere else. There is a catch: you often need to contact several hosts to actually get a place to stay, so make sure you give yourself some lead time.
Amenities
Wheelchair accessible
Pool
Kitchen
Free parking on premises
Smoking allowed
Family/kid friendly
Safety card
Essentials
24-hour check-in
Address
itapipoca, State of Ceará 62500-00, Brazil
Reviews & Ratings
Overall Score:
Good
90% - 5 reviews
Is this your place?
Claim your property page and access your free AllTheRooms for Property Owners account.
Update business information
Respond to reviews and privately message customers
See the customer leads your property page generates
Monitor how many people view your property page
Claim this listing
Thank you! Your property claim is finished. Please wait for us to contact you to confirm ownership.