Modern Equipped Apartment
Ivankovo, Vukovar-Srijem, Croatia
Description
Apartment Đakovo is located in downtown area nearby to all the cultural sights. The apartment has three bedrooms, a kitchen, two bathrooms with shower and a separate bathroom with spa bath, large living room, a gallery suitable to accommodate additional beds. The apartment has a capacity of 5-10 people. The apartment is fully furnished (TV, satellite, Internet, air conditioning, heating) with appliances that will allow you a pleasant stay in the apartment (washing machine and dryer, microwave, dishwasher ...). Living room is furnished in a manner to provide you memorable moments spend with your family and friends. For moments of relaxation at your disposal apartment has spa bath and massage chair. We offer additional entertainment facilities (billiards, table tennis) that will provide you unforgettable moments.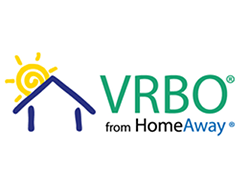 VRBO is the most popular vacation rental site in the U.S. with over 1 million listings and no booking fee. Search through rental properties, contact the owners of the ones you like, and then book your stay for your next vacation, if you are looking to stay in a house or apartment rather than a hotel.
Address
Osijek-Baranja County, Croatia
Is this your place?
Claim your property page and access your free AllTheRooms for Property Owners account.
Update business information
Respond to reviews and privately message customers
See the customer leads your property page generates
Monitor how many people view your property page
Claim this listing
Thank you! Your property claim is finished. Please wait for us to contact you to confirm ownership.