Julian Vacation Rentals apartment - Historic Julian Town Site
Julian, CA, United States
Description
This is a unique two story apartment in the town of Julian. Located on Main street. Private but within walking distance to restaurants and shops. Enjoy your morning coffee on the front balcony watching the town come to life. Perfect spot to view the Forth of July parade or watch the snow fall on Main St. and the mountains that surround.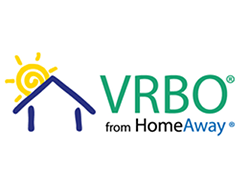 VRBO is the most popular vacation rental site in the U.S. with over 1 million listings and no booking fee. Search through rental properties, contact the owners of the ones you like, and then book your stay for your next vacation, if you are looking to stay in a house or apartment rather than a hotel.
Is this your place?
Claim your property page and access your free AllTheRooms for Property Owners account.
Update business information
Respond to reviews and privately message customers
See the customer leads your property page generates
Monitor how many people view your property page
Claim this listing
Thank you! Your property claim is finished. Please wait for us to contact you to confirm ownership.