Top location near Rapperswil
Kaltbrunn, Sankt Gallen, Switzerland
Description
The Space
The chalet was built in 1981 and in 2007, its entire interior as well as to a large extent also its exterior was renovated with great care. The house was originally designed as a holiday house and built by a carpenter firm located in the nearby Toggenburg region. It met the high quality standard of typical traditional wooden houses of that time period and was constructed with skilled craftmanship. One can find on the first floor in the chalet a big living and eating area with a chimney, a kitchen, a bathroom with a shower and two bedrooms. Upstairs is a television-sleeping room and an other bedroom. Each of them have additionally two roof lights. In the cellar are laundry facilities which can be used. In the chalet garden one can find two patio. Free parking spaces are available for our guest. From Benken to Zurich is approximately 45 min drive as well as Benken to St.Gallen or Luzern about 50 min. Nearby one can find: Two lakes lake of Zurich and lake of Walenstadt those two are connected by the river Linth Golfplaces (Nuolen, Bubikon, Gams-Werdenberg, Gonten) Glider airfield Schänis and the small airfield Wangen Amden & Weesen, Flumserberge, Filzbach, Pizol, Toggenburg, Elm and Braunwald are places for hiking and skiing.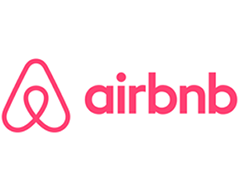 Millions of people are using Airbnb to sleep in strangers' homes, beds, and even couches. They have an amazing selection and you can't find their stuff anywhere else. There is a catch: you often need to contact several hosts to actually get a place to stay, so make sure you give yourself some lead time.
Amenities
TV
Internet
Wireless Internet
Kitchen
Free parking on premises
Indoor fireplace
Heating
Washer
Dryer
Hangers
Hair dryer
Iron
Place's rules
Bitte nicht rauchen im Haus! Do not smoke in the Chalet!
Address
Benken, Canton of St. Gallen 8717, Switzerland
Reviews & Ratings
Overall Score:
Excellent
100% - 18 reviews
Is this your place?
Claim your property page and access your free AllTheRooms for Property Owners account.
Update business information
Respond to reviews and privately message customers
See the customer leads your property page generates
Monitor how many people view your property page
Claim this listing
Thank you! Your property claim is finished. Please wait for us to contact you to confirm ownership.