The Pheasant Tales Bunkhouse
Description
Our place is close to LaCreek National Wildlife Refuge and The BadLands and The Pine Ridge Reservation are less than 50 miles away. You'll love the place because of the views, the location, and the ambiance of a restored and modernized cowboy bunkhouse. The Bunkhouse is good for couples, solo adventurers, business travelers, and especially families (with kids) and $200 a night is the rent for up to 6 people. Juice, coffee and toast come with the rental.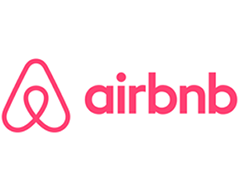 Millions of people are using Airbnb to sleep in strangers' homes, beds, and even couches. They have an amazing selection and you can't find their stuff anywhere else. There is a catch: you often need to contact several hosts to actually get a place to stay, so make sure you give yourself some lead time.
Amenities
TV
Wireless Internet
Air conditioning
Kitchen
Free parking on premises
Pets allowed
Indoor fireplace
Heating
Family/kid friendly
Suitable for events
Smoke detector
Lock on bedroom door
Hangers
Place's rules
- Dogs are not allowed in the Bunkhouse, HOWEVER, we have concrete dog runs with special dog bunks. - This is a 6 bed bunkhouse with full cooking facilities, with icebox, stove and all the trimmings. A toilet separate from a large shower, works well for up to six people. The Bunkhouse is fully equipped for long stays while you explore the Badlands, Pine Ridge and Rosebud Reservations and the LaCreek Wildlife Refuge. - Many folks call the Bunkhouse their second home and we have decided to open the property up to the traveling public to enjoy this unique place. Some of our guests have been coming here for over 20 years. - The only picture I could find of me is with my daughter at her Junior Prom 2016 - We live 2 miles off the hardtop on a dirt road, so it is best you call in advance as you may have to park by our mail box and we'll pick you up in our vehicle. - I guarantee you will never forget this part of your adventure.
Address
Martin, SD 57551, United States
Is this your place?
Claim your property page and access your free AllTheRooms for Property Owners account.
Update business information
Respond to reviews and privately message customers
See the customer leads your property page generates
Monitor how many people view your property page
Claim this listing
Thank you! Your property claim is finished. Please wait for us to contact you to confirm ownership.