Piscine privée ! Spa ! Golf ! 3BR Summer Tahoe Condo !
La Porte, CA, United States
Description
LE MEILLEUR DE TAHOE À L'ÉTÉ!! CET APPARTEMENT DE TROIS CHAMBRES À COUCHER, DEUX SALLES DE BAIN SE TROUVE DANS CENTRE DE VILLÉGIATURE TOUTES SAISONS DE PREMIER MINISTRE DU NORTHSTAR-AT-TAHOE, NORTH LAKE TAHOE. MIS À JOUR ET ENTIÈREMENT ÉQUIPÉE DE CUISINE, NOUVELLE TV LCD, DES PLAFONDS VOÛTÉS, DOUBLE VITRAGE PARTOUT, UNE TÉLÉVISION À ÉCRAN PLAT ET BELLE ORIENTALE ENSOLEILLÉ FACE À VUES. JOLIMENT DÉCORÉES AVEC DES MEUBLES DE STYLE MONTAGNE. À PROXIMITÉ D'UN PARKING ET NAVETTE DE BUS QUI VOUS AMÈNE N'IMPORTE OÙ AU SEIN DE NORTHSTAR RESORT. NOS CLIENTS ONT ACCÈS AU CLUB PRIVÉ DE NORTHSTAR DE NATATION ET DE LA RAQUETTE, Y COMPRIS LA PISCINE, LES ENFANTS DE LA PISCINE ET EAU CARACTÉRISTIQUES, SAUNAS, 3 BAINS À REMOUS, POIDS ET SALLE D'EXERCICES, LOUNGE, 10 COURTS DE TENNIS ET CENTRE DE TEEN. IL S'AGIT D'UN FANTASTIQUE AVANTAGE DURANT LE PRINTEMPS ET L'ÉTÉ. LA NAVETTE DE NORTHSTAR EST DISPONIBLE POUR VOUS EMMENER AU NOUVEAU VILLAGE DE NORTHSTAR, GONDOLE ET AUTRES DESTINATIONS ET LES RESTAURANTS DANS LA STATION BALNÉAIRE. A PROXIMITÉ SE TROUVE UN DES PLUS BEAUX VILLAGES DE MONTAGNE EN AMÉRIQUE DU NORD, LE NOUVEAU VILLAGE À NORTHSTAR. LES NOUVELLES FONCTIONNALITÉS DE VILLAGE VIVENT MUSIQUE, ÉVÉNEMENTS SPÉCIAUX, UNE PATINOIRE EXTÉRIEURE, SALLE DE CINÉMA, FESTIVALS FAMILLES ET UNE COLLECTION DE FOYERS OÙ FAMILLE ET AMIS VENEZ DÉGUSTER UN CHOCOLAT CHAUD OU UNE BOISSON ADULTE. IL Y A ÉGALEMENT UNE VARIÉTÉ D'OPTIONS SHOPPING DE BOUTIQUES ÉLÉGANTES, DES GALERIES D'ART ET DES DÉTAILLANTS SPÉCIALISÉS À UNE COLLECTION DE CAFÉS ET DE RESTAURANTS EXCELLENTS TOUS CENTRÉS AUTOUR D'UNE PLACE DE VILLAGE. RANDONNÉE OU EN VTT LES SENTIERS LOCAUX. NORTHSTAR RESORT DISPOSE ÉGALEMENT D'UN PARCOURS DE GOLF DE CHAMPIONNAT 18 TROUS, MOUCHE, PÊCHE, CENTRE ÉQUESTRE ET PLUSIEURS COURTS DE TENNIS. CETTE UNITÉ EST ÉGALEMENT ABORDABLE - IL ÉTAIT RETIRÉ JUSTE LE PROGRAMME DE GESTION DE STATION NORTHSTAR, OÙ IL LOUAIT NUIT DE 485 $ POUR LA SAISON DE SKI, ET NUIT 365 $ POUR L'ÉTÉ.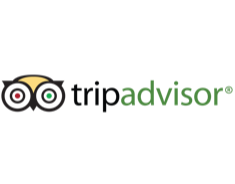 Amenities
BBQ
Child pool
Hairdryer
Iron
Jacuzzi
Kettle
Shared heated outdoor pool
Shared unheated outdoor pool
Shared tennis
Fridge
Central heating
Dryer
Dishwasher
DVD
Fireplace
Freezer
Internet access
Linens
Towels
Microwave
Parking
Satellite TV
Sauna
Toaster
TV
Video
Washing machine
Stove
Stereo
Telephone
Patio
Deck
Outdoor dining
Blender
Paper towels
Soap & Shampoo
Books
Alarm clock
Reviews & Ratings
Overall Score:
Poor
40% - 1 review
Is this your place?
Claim your property page and access your free AllTheRooms for Property Owners account.
Update business information
Respond to reviews and privately message customers
See the customer leads your property page generates
Monitor how many people view your property page
Claim this listing
Thank you! Your property claim is finished. Please wait for us to contact you to confirm ownership.