LES MELEZES
Les Vastres, Auvergne, France
Description
2ème Etage d'une maison particulière, 4 chambres meublées, style studio étudiant, simples et confortables. Chaque chambre possède une douche, lavabo, wc, frigidaire, micro-onde, mini-four, cafetière. 2 chambres sont aménagées avec une kitchenette. Chauffage central et double vitrage, isolation. Les lits sont faits à l'arrivée et du matériel pour le ménage est à disposition, ainsi qu'un fer à repasser. Pour les chambres sans kitchenette, une petite pièce est à disposition avec un évier. La maison se trouve à 300 m du centre, à côté du lieu de mémoire, du temple, de la rivière. Un garage pour vélo ou moto est à disposition. Parking privé. Nos chambres sont idéales pour les personnes qui veulent être indépendantes et se préparer des repas simples ou des petits déjeuners. Parfait pour les stages de Lecture, de musique....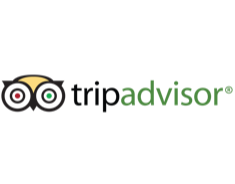 Amenities
Kettle
Internet access
Linens
Microwave
Parking
Toaster
TV
WiFi
Stove
Is this your place?
Claim your property page and access your free AllTheRooms for Property Owners account.
Update business information
Respond to reviews and privately message customers
See the customer leads your property page generates
Monitor how many people view your property page
Claim this listing
Thank you! Your property claim is finished. Please wait for us to contact you to confirm ownership.