Little River Vacation Rentals house - The Barn Loft at Glendeven Inn, Ocean & Llama Pasture Views
Little River, CA, United States
Description
This 2,072 sq ft Glendeven Inn vacation rental enjoys wonderful ocean, forest, and meadow views from the estate's original three-story barn, which has been transformed into a spacious and inviting vacation rental. This stand-alone rental comprises the second and third stories of the former barn of the property. There are two bedrooms, plus an additional bedroom with accommodations for up to six, including children over 12 years old, and one-and-a-half baths.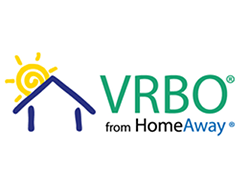 VRBO is the most popular vacation rental site in the U.S. with over 1 million listings and no booking fee. Search through rental properties, contact the owners of the ones you like, and then book your stay for your next vacation, if you are looking to stay in a house or apartment rather than a hotel.
Is this your place?
Claim your property page and access your free AllTheRooms for Property Owners account.
Update business information
Respond to reviews and privately message customers
See the customer leads your property page generates
Monitor how many people view your property page
Claim this listing
Thank you! Your property claim is finished. Please wait for us to contact you to confirm ownership.