Catoctin Valley Country Apartment
Lovettsville, VA, United States
Description
Ce très bel appartement 1 chambre à coucher est situé au cœur du comté de Loudoun région viticole. Il est situé sur une route de campagne pittoresque avec sa propre entrée privée. Il a une cuisine complète, TV satellite et wifi, laveuse/sécheuse. Une escapade idéale ! Les clients auront accès à leur propre espace extérieur privé. Profitez d'une sieste dans le hamac ou une soirée assis autour du feu de camp. Notre vallée de Catoctin est au cœur de nombreuses activités de merveilleuses. Quelques minutes vous vous pouvez faire du vélo sur le canal C & O, randonnée sur le sentier des Appalaches ou canoë/kayak sur la rivière Potomac. Sites de guerre civile, dont Harper Ferry, WV et Antietam Battlefield sont à quelques minutes en voiture. Les villes historiques de Leesburg, Va et Frederick, Md sont seulement un trajet de 20 minutes. Vous y trouverez une abondance d'excellents restaurants et magasins d'antiquités ainsi que la Leesburg Premium Outlet Mall. Caves de Loudoun sont tout autour de nous. Vous pouvez profiter d'une journée de visite à quelques-unes des belles chambres dégustations et éventuellement finir votre soirée dans l'un des locaux restaurants primés. La gare de MARC au Point de roches Maryland se trouve à 5 minutes en voiture de notre part et assure le transport de navette vers et depuis Washington, DC. Notre mission est de vous fournir un environnement propre et confortable en plus d'offrir toute assistance pour rendre votre séjour une expérience mémorable.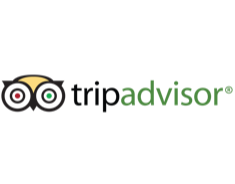 Amenities
BBQ
Iron
Kettle
Shared yard
Fridge
Air conditioning
Central heating
Dryer
DVD
Freezer
Internet access
Linens
Towels
Microwave
Satellite TV
Toaster
TV
Washing machine
Stove
Outdoor dining
Blender
Paper towels
Reviews & Ratings
Overall Score:
Excellent
100% - 4 reviews
Is this your place?
Claim your property page and access your free AllTheRooms for Property Owners account.
Update business information
Respond to reviews and privately message customers
See the customer leads your property page generates
Monitor how many people view your property page
Claim this listing
Thank you! Your property claim is finished. Please wait for us to contact you to confirm ownership.