CASA DE CAMPO CON PISCINA
Macacona, Puntarenas, Costa Rica
Description
Situated in San Mateo, this 3 bedroom house accommodates up to 16 guests and starts at just USD 270 per night. This house is child-friendly. It also has internet (wifi) access. It features 1 double bed, 4 single beds, and 5 bunk beds and has 4 bathrooms. Bed linens and towels are included. Additionally, it offers a kitchen with a fridge, a freezer, an oven, a coffee maker, a toaster, a kettle / water-boiler, and a washing machine. The property has a balcony, a swimming pool, a garden, parking / a garage, and a terrace. This is a no-smoking property. Pets are not permitted. Once you have booked, your host will contact you to arrange your check in.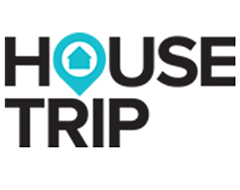 is a more organized and more professional version of Airbnb. They negotiate with professional property managers for vacation homes all over the world. They have lots of exclusive deals you can't find on other sites.
Is this your place?
Claim your property page and access your free AllTheRooms for Property Owners account.
Update business information
Respond to reviews and privately message customers
See the customer leads your property page generates
Monitor how many people view your property page
Claim this listing
Thank you! Your property claim is finished. Please wait for us to contact you to confirm ownership.