Kansas vacation house rental - Grandma Mitchem's Manor - A Vacation Retreat - A place to call Home
Manhattan, KS, United States
Description
Grandma Mitchem's Manor is a unique home nestled in the heart of Manhattan and 1 block from Kansas State University and Aggieville. It features high ceilings, original oak woodwork, a built-in china cabinet, oak flooring in the living room and dining room and it has a brick fireplace. It is beautifully restored, furnished and decorated to make guests feel welcome, comfortable, and relaxed. The living room has a flat-screen TV with cable and a DVD player. The kitchen is fully furnished with all appliances including a microwave, toaster, and coffee maker. You will find all of the dishes, utensils, and cookware ready to prepare a wonderful meal. There is a nice deck off the kitchen for relaxing with family and friends. The masterbed room suite has a beautiful oak queen size bed frame with a matching dresser and night stand. It has a luxurious attached bathroom with a large shower. The second bedroom features a cherry four poster queen size bed. The second full bath is located right beside this bedroom. There is an iron and ironing board available. Also there is a washer/ dryer for your use at any time. Make this your home away from home! Rent by the night, weekend, or extend your stay for the week. Sorry, No smoking on property and no pets!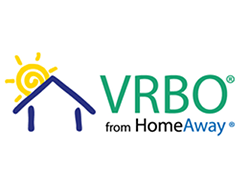 VRBO is the most popular vacation rental site in the U.S. with over 1 million listings and no booking fee. Search through rental properties, contact the owners of the ones you like, and then book your stay for your next vacation, if you are looking to stay in a house or apartment rather than a hotel.
Is this your place?
Claim your property page and access your free AllTheRooms for Property Owners account.
Update business information
Respond to reviews and privately message customers
See the customer leads your property page generates
Monitor how many people view your property page
Claim this listing
Thank you! Your property claim is finished. Please wait for us to contact you to confirm ownership.