Fazenda do Retiro
Mar de Espanha, Minas Gerais, Brazil
Smoking Allowed
Pets Allowed
Parking
Description
The Space
Sitio do Retiro is a charming farmhouse set in the rolling, forested hills typical of Minas Gerais. The house dates back to the early 20th century and has been completely renovated in the classic Minas style five years go. The house contains four bedrooms with one Master suite and a second full bathroom and can accommodate 9 people comfortably. Walking trails in the ancient Mata Atlantica forest provide a rich experience and contact with the diverse flora and fauna characteristic of the area.
Guest Access
Trilhas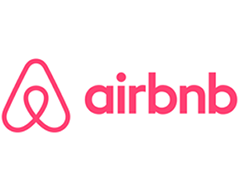 Millions of people are using Airbnb to sleep in strangers' homes, beds, and even couches. They have an amazing selection and you can't find their stuff anywhere else. There is a catch: you often need to contact several hosts to actually get a place to stay, so make sure you give yourself some lead time.
Amenities
TV
Kitchen
Free parking on premises
Smoking allowed
Pets allowed
Family/kid friendly
Essentials
Place's rules
- O limite de hospodes na casa sao de 10 pessoas. - E proibido fazer fogueira no terreiro devido ao risco de queimada.
Address
Mar de Espanha, Minas Gerais, Brazil
Is this your place?
Claim your property page and access your free AllTheRooms for Property Owners account.
Update business information
Respond to reviews and privately message customers
See the customer leads your property page generates
Monitor how many people view your property page
Claim this listing
Thank you! Your property claim is finished. Please wait for us to contact you to confirm ownership.