Chalet confortable avec accès immédiat aux sentiers de VTT!
Merrillan, WI, United States
Description
Accès direct à la piste de VTT et à distance de marche de la plage! Nouvellement intérieur rénové avec tous les nouveaux revêtements de sol, les appareils, les armoires, les fenêtres et bien plus encore. Télévision par satellite, Internet, la climatisation, tout ce que vous attendez d'une maison bien aménagée. Très confortable, propre et proche de l'action à Hatfield, le lac Arbutus et festivités d'été. Le sentier de VTT est accessible depuis l'entrée !!!! À distance de marche sur le lac, les marchés aux puces, restaurants et tavernes. Apportez votre bateau, VTT ou une motoneige et le désir d'avoir beaucoup de plaisir! Très grand cour clôturée avec plus de 8000' pieds de chambre, un grand parking pour les grandes remorques et les remorques de jouets aussi! Quatre chambres privées avec matelas haut de gamme et deux canapés-lits queen. Entièrement équipé avec des draps de luxe, des oreillers, des serviettes et de nombreux équipements pour votre plaisir! La cuisine est complète avec des pots, casseroles, vaisselle, ustensiles de boisson, des ustensiles, des ustensiles de cuisine et bien plus encore. Salle de bain est fourni avec shampoing, gel douche, conditionneur et papier toilette. Tout ce que vous aurez besoin est votre gros jouets garçon et une valise! Le service à la clientèle est exceptionnel!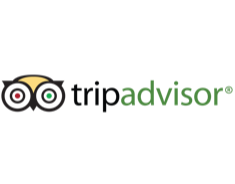 Amenities
BBQ
Iron
Kettle
Private yard
Fridge
Air conditioning
Central heating
Dryer
Dishwasher
Freezer
Internet access
Linens
Towels
Microwave
Parking
Satellite TV
Toaster
TV
Washing machine
WiFi
Stove
Stereo
Patio
Ceiling fans
Housekeeping
Reviews & Ratings
Overall Score:
Excellent
100% - 1 review
Is this your place?
Claim your property page and access your free AllTheRooms for Property Owners account.
Update business information
Respond to reviews and privately message customers
See the customer leads your property page generates
Monitor how many people view your property page
Claim this listing
Thank you! Your property claim is finished. Please wait for us to contact you to confirm ownership.