Montagne Pooladise
Mineral Bluff, GA, United States
Description
Évadez-vous ce Relaxant rustique accès à la rivière Retreat .... profiter intimité totale, à quelques minutes du centre historique de Blue Ridge, GA, mais niché sur près de quatre acres voies et non pas une autre maison en vue! Cette / 3 salles de bain charmeur de 3 chambres "proue avant" cabine dispose de tout le confort pour la maison ... ou pour une «maison loin de la maison," paysage somptueux avec bordure ultime appel, bois et carrelages partout, la cuisine de chef avec des comptoirs en granit et appareils en acier inoxydable ouvre dans de grandes zones spacieuses de chambre et de salle à manger avec verre fabuleux fixe, cheminée en pierre massive et "sky High" plafonds, maître en suite avec baignoire de jardin et douche, grand loft donne sur l'étage principal et vue ... fini niveau de la terrasse bénéficie d'une salle de jeux et les quartiers invités ouvre sur le patio avec mousseux piscine creusée, piscine pour enfants, bain à remous et d'un foyer tout cela et plus surplombe les montagnes anf accès en couches se précipitant de la rivière de la rivière!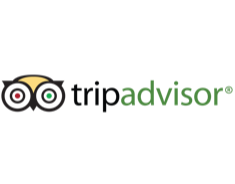 Is this your place?
Claim your property page and access your free AllTheRooms for Property Owners account.
Update business information
Respond to reviews and privately message customers
See the customer leads your property page generates
Monitor how many people view your property page
Claim this listing
Thank you! Your property claim is finished. Please wait for us to contact you to confirm ownership.