Villas et appartements de mirpur
Mirpur, Azad Kashmir, Pakistan
Description
Cachemire, nos chambres exécutives, grands appartements indépendants (service d'étage disponible également) et de logements jumelés Mirpur appartements est la réponse parfaite si vous cherchez une qualité séjour avec services hôteliers à Mirpur Azad Villas sont situés dans les en voiture 5 minutes de la ville de Mirpur, idéal pour un séjour de courte / longue durée si vous êtes avec famille, amis ou en voyage d'affaires. Nos Villas jumelées, élégantes chambres exécutives et self-catering apartments offre luxe sur une grande échelle, où vous pouvez cuisiner, divertir et se détendre, profiter de la vue panoramique depuis votre propre appartement. Alors pourquoi rester dans un hôtel ? Quand, vous pouvez profiter de plus d'espace, confort et intimité en louant à Mirpur appartements, tous à une fraction du coût par rapport aux prix de l'hôtel de la région.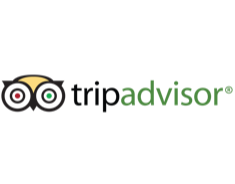 Amenities
BBQ
Shared indoor pool
Air conditioning
Internet access
Towels
Microwave
Parking
WiFi
Stove
Garage
Is this your place?
Claim your property page and access your free AllTheRooms for Property Owners account.
Update business information
Respond to reviews and privately message customers
See the customer leads your property page generates
Monitor how many people view your property page
Claim this listing
Thank you! Your property claim is finished. Please wait for us to contact you to confirm ownership.