La rose trémière Adorable maison d'hôtes - charme européen
Mitchell, OR, United States
Description
La charmante maison d'hôtes rose trémière, situé dans la pittoresque ville de Mitchell, est un chalet d'une chambre à coucher confortable idéal pour une escapade romantique, mais peut facilement accueillir une petite famille de 4. Le chalet est bien équipé avec tout le nécessaire pour faire le point de départ idéal pour découvrir cette région à couper le souffle avec un mobilier confortable et des lits de qualité européenne, un édredon de plumes. Belles peintures de paysage de la zone, peinte par le père de propriétaires et autre art international donnent au lieu un artsy ambiant. Une grange rénovée très attaché aux fonctions maison comme une salle de jeu et les enfants qui est partagée par les deux chalets, mais peut être utilisée exclusivement par soit propriété pour 50 $/ nuit. La cuisine est agrémentée d'un grand ensemble de fines herbes et épices, huile d'olive et oeufs frais de nos propres poulets (lorsque disponible). Un charmant jardin fleuri entoure la propriété vous offrant toute l'intimité et la beauté devait avoir une expérience inoubliable. Nous vous invitons à cueillir les fruits saisonniers et récolter des herbes culinaires de plus en plus dans le jardin et régaler vos sens à tous les couleurs et les odeurs.La salle de bains récemment rénovée a un grand pas dans la douche avec une pomme de douche de grande pluie et savon bio caractéristiques, shampooing et revitalisant ainsi que serviettes moelleuses abondantes. L'eau provient du printemps propre villes et est idéal pour boire. Remplissez vos bouteilles ! Les collines de Painted internationalement célèbre, une des 3 unités de la John Day Fossil Beds National Monument, est seulement 15 kilomètres de la ville. Il existe de nombreux domaines à explorer et les deux autres unités du Monument National sont faciles accessibles par la conduite de la scenic byway impressionnante de « Voyage à travers le temps ». Venez découvrir la beauté sauvage de cette région avec ses montagnes, Prairies, rivières sauvages, canyons et paysages accidentés. Cette zone est mère Nature à son meilleur !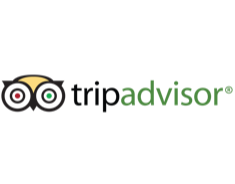 Amenities
BBQ
Shared yard
Fridge
Air conditioning
Dryer
DVD
Internet access
Linens
Towels
Microwave
Parking
Toaster
TV
Washing machine
Stove
Telephone
Porch
Outdoor dining
Blender
Ceiling fans
Paper towels
Local guides
Soap & Shampoo
Alarm clock
Reviews & Ratings
Overall Score:
Excellent
100% - 6 reviews
Is this your place?
Claim your property page and access your free AllTheRooms for Property Owners account.
Update business information
Respond to reviews and privately message customers
See the customer leads your property page generates
Monitor how many people view your property page
Claim this listing
Thank you! Your property claim is finished. Please wait for us to contact you to confirm ownership.