Espectacular Finca con vista, Tocaima-Cundinamarca
Nariño, Cundinamarca, Colombia
Gym
Smoking Allowed
Pets Allowed
Parking
Swimming Pool
Description
The Space
Ubicated at the top of a mountain which grants a beautiful sight. Far from the visual and noise pollution of the cities. Warm weather in the day and cool on the night.
Guest Access
Pool, gym, ping pong table, bike and horse roads, housekeeping and cook service (aditional payment).
The Neighborhood
The best place to make a switch-off, due to the fact that the closest town is 17 kilometers away. However, a service station with police and ambulance is located near the entrance.
Getting Around
It is possible to arrive in car or any public transport, since the entrance is located over the highway. There is no limit of parking lots.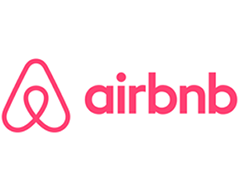 Millions of people are using Airbnb to sleep in strangers' homes, beds, and even couches. They have an amazing selection and you can't find their stuff anywhere else. There is a catch: you often need to contact several hosts to actually get a place to stay, so make sure you give yourself some lead time.
Amenities
TV
Air conditioning
Wheelchair accessible
Pool
Kitchen
Free parking on premises
Smoking allowed
Pets allowed
Doorman
Gym
Family/kid friendly
First aid kit
Fire extinguisher
Essentials
Lock on bedroom door
Hangers
Address
Nariño, Cundinamarca 252837, Colombia
Reviews & Ratings
Overall Score:
Excellent
100% - 5 reviews
Is this your place?
Claim your property page and access your free AllTheRooms for Property Owners account.
Update business information
Respond to reviews and privately message customers
See the customer leads your property page generates
Monitor how many people view your property page
Claim this listing
Thank you! Your property claim is finished. Please wait for us to contact you to confirm ownership.