Cabines d'aventure en plein air de Deeg - le cerf de Virginie
Neillsville, WI, United States
Description
Cabanes pittoresques, nouvellement construits dans le Wisconsin comté de Clark. Ces cabines ont directement accès aux sentiers VTT comté Clark et Jackson, frapper les sentiers. Rester et profiter d'un feu de camp dans la nuit. Vous pouvez choisir de profiter de l'excellente randonnée ou VTT à Lévis monticules ainsi. Nous sommes à quelques minutes de la rivière noire pour une pêche à l'achigan bonne petite bouche. Quel que soit votre plaisir, profitez de votre séjour dans une belle cabine propre équipée avec TV/DVD combos, douche, AC, réfrigérateur, cafetière et micro-ondes.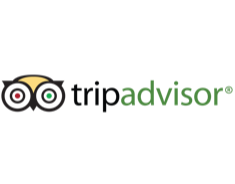 Is this your place?
Claim your property page and access your free AllTheRooms for Property Owners account.
Update business information
Respond to reviews and privately message customers
See the customer leads your property page generates
Monitor how many people view your property page
Claim this listing
Thank you! Your property claim is finished. Please wait for us to contact you to confirm ownership.