Hidden Gem~Best Island View
Passagem de Mariana, Mariana, Minas Gerais, Brazil
Description
Truly a hidden gem in the pacific with beautiful views of the apra bay harbor! Peaceful, quiet oasis that you must see!! A king size bed, queen size bed and a full size bed along with 2 bathrooms, washer & dryer, all stainless steel refrigerator, stove, small appliances, flat screen tv, towels, dishes, cups, spoons, etc. Everything you need to make this your vacation home!! All you need to bring his your clothes!! Must see to experience Guam!! Owners raised her 3 children in this beautiful home so it is definitely a gem in the pacific!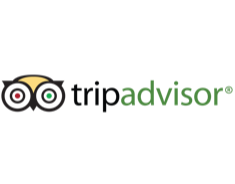 Amenities
Private yard
Secure parking
Air conditioning
Internet access
Parking
Satellite TV
WiFi
Reviews & Ratings
Overall Score:
Excellent
100% - 1 review
Is this your place?
Claim your property page and access your free AllTheRooms for Property Owners account.
Update business information
Respond to reviews and privately message customers
See the customer leads your property page generates
Monitor how many people view your property page
Claim this listing
Thank you! Your property claim is finished. Please wait for us to contact you to confirm ownership.